7 Tips in Designing an Industrial Style Dining Room
Are you a fan of industrial decorations? They can be used anywhere in your house. You can even design your dining room by using industrial décor. Adding an industrial bar table and other accessories can really bring your dining area to the next level.
An industrial design might sound difficult, but it's actually very simple. As long as you use your creativity, you can use many things around you as décor. If you have no idea how to create an industrial design for your dining area, here are a few tips that can help you get started.
What is Industrial Style in Home Design?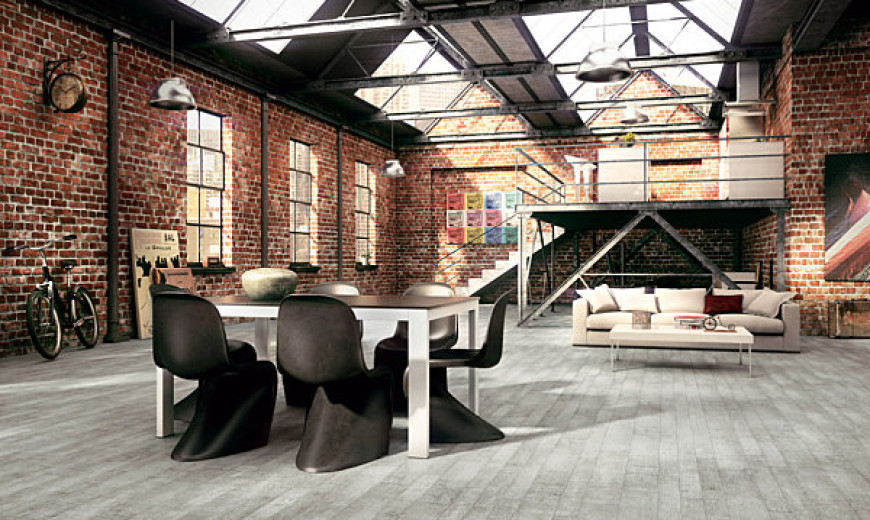 It's a specific type of design where you get your inspiration from the look of factories, warehouses, and other popular industrial structures. It doesn't mean that you are actually copying their overall look. You are only taking a few elements from them that you can incorporate into your home design.
Industrial design is often paired with traditional and modern designs. It is a style where neutral colors are often used instead of bold colors. This is because most industrial structures are made from metal and neutral colors.
The decorations used are usually related to metals, wood, bare bricks, and more. You can even consider salvaged and recycled materials. If there's something in a factory that is already unusable, you can salvage it and turn it into a decoration inside your home.
One of the best benefits of using an industrial style in your home is the ability to customize the look of your interior. It's because the furniture and decorations are often unique to your home. Although you are using industrial items as decorations, you still need to repurpose them and not use the items as is.
Reasons Why Industrial Style is a Good Choice
Industrial design is extremely flexible. You don't need to work on different colors. There's no need to mix and match the design and colors because it is mainly focused on neutral hues. You are also looking at materials with unique textures so you can easily pick anything to add as decoration. You can even add small details with bold colors if you want.

Even with its simplicity and minimalistic approach, an industrial design can bring a huge impact on your guests. It may look simple to some people, but the elegance exuded by this type of design is comparable to more expensive décor.

It's considered an environmentally-friendly approach to interior design because you are encouraged to use recycled materials. Instead of throwing out old metals, you can repurpose them. You can turn them into unique decorations.

You don't need any cosmetic tricks if you want to master industrial designs. You are using natural and bare finishes and materials, so as long as you know to properly position them, you're good to go. Learn more about repurposing materials and using them as décor for your living room, dining area, bedroom, and more.

It's more affordable than other styles. This is definitely a good reason why you should choose industrial design. You don't need expensive decors. All you need is your imagination and you can use almost everything around you. You'll only spend a few hundred dollars to completely renovate your dining area. If you've got things in your garage, you might not have any need to spend money.
Industrial Style Dining Room
1. Go with the Accessories
When you're designing your dining room, you don't have to look for a metal bar table or any industrial-style table. You can get a traditional table and just focus on the accessories or décor. Yes, you can design an industrial-style dining area without buying a unique dining set. As long as the décor and accessories have an industrial style, it's good enough.
You can use repurposed items as wall art or you can use other industrial items as décor on the table. You can even change the lighting if you want.
2. Start with a Neutral Color Palette
When you notice some of the industrial-style homes, they don't use bold hues too often. Mostly, you can see them in the smallest details. You can find a few small decors with bold colors, but you won't see any large furniture with a colorful palette. This is because industrial homes focus on neutral colors. This will provide a modernistic appeal to the area.
The same should be done with your dining area. Having a bar height rectangular table is just one of the things that you need to consider. You'll have to make sure that you only use neutral colors as well. This style depends on the combination of neutral colors to create a minimalist look.
For your dining area, you can have exposed bricks on the walls along with white tiles. The table can have a black metal frame and you can have a glass surface on top.
3. Consider an Open Plan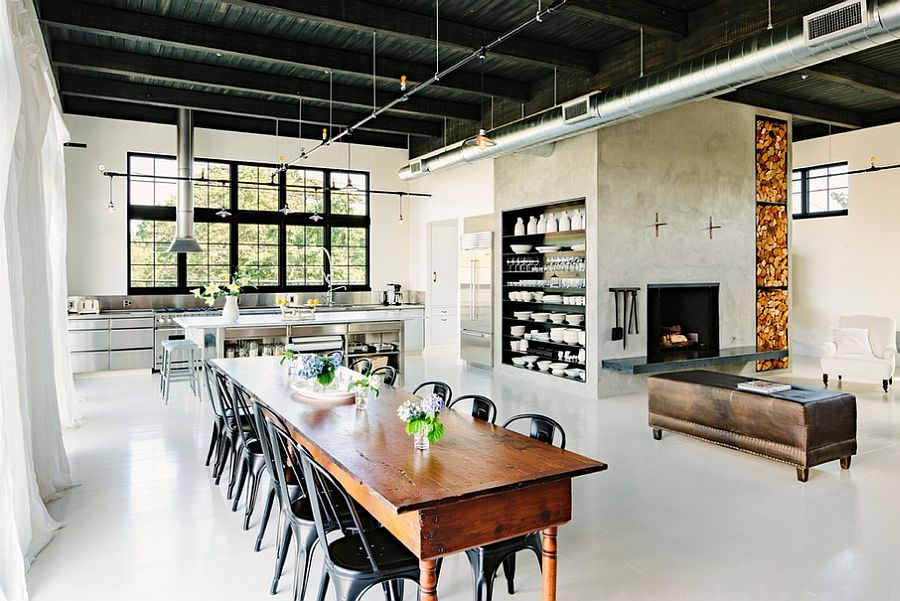 One of the main characteristics of an industrial-style dining area is the space available. Since you are also incorporating a minimalist design, you need to have plenty of space for the dining area or you can make it look spacious through the decorations that you're going to add.
You need an open plan design to create a spacious atmosphere in your dining area. You don't really need a really big space. As long as it can hold all the important furniture in the dining area, then you can just do some basic design tricks to make it look big.
The trick is to arrange the industrial-style furniture in groupings. This would break up the space and make your dining area look large and minimalist.
4. Combine Wood and Metal
This is one of the things that you should do if you want an industrial look for your dining area. You have to mix new and old materials to create a statement. The best way to do this is to combine different metals and wood in the overall design.
You can opt for a wooden bar table and chairs while focusing on different metals for the decorations. It can also be done the other way around. Get a metal table and chair while using wood for the decorations of your dining area.
You can also have a vintage wooden table along with a steel frame to mix it up a little bit. Use wooden floors and add a touch of metal to the walls.
5. Check the Lighting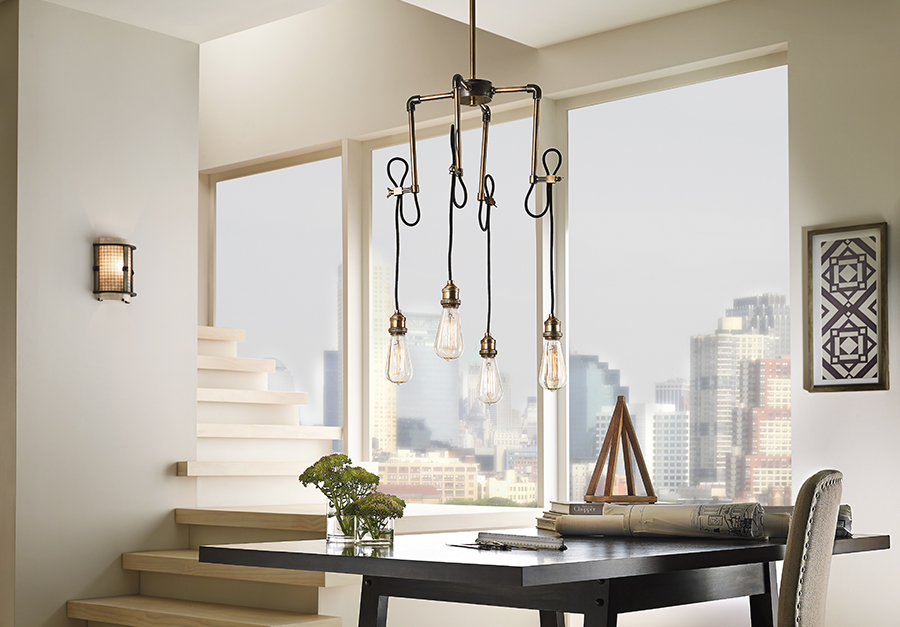 Industrial lighting is usually made of metal. This is something that you need to know because it would be very difficult to find wooden lighting, especially the downlights. Well, it's not a problem because you can focus on metal lighting and all the things below can be made from wood.
Make sure that you combine pendants and lamps for the lighting. This will create a modern appeal to your dining area and still maintain its traditional style. You can also add multi-directional floor lamps as they are amazing for industrial dining rooms.
The lighting will have a big impact, especially if you want to showcase something in your dining room. You need better lights on top of the dining table as it would be the focal point of the area.
6. Highlighting Exposed Pipes
One of the best reasons why you should highlight exposed pipes is to showcase the industrial design of your house. Although pipes don't usually look good in most houses, you just need to make sure that they are placed strategically inside the house.
For dining areas, you don't need to have exposed pipes unless you want to place them as a decoration. They don't run in the dining area so you can just add a used pipe on the floor and use it as décor.
You can use the pipes as wall accessories. There are simple ideas on the web that you can check out if you want to use old pipes for your dining area. Take note that you have to do a bit of designing because regular pipes don't look aesthetic at all.
7. Consider the Flooring
When it comes to industrial design, most people would opt for a wooden floor. It's not a bad idea and this is what most homeowners will do. However, if you need something unique, polished concrete flooring will surely be a great choice for you. Wooden floors are the standard when it comes to flooring, but getting polished concrete will allow you to have the same modern look while saving money.
The best thing about this type of flooring is that it would complement your bar height wooden table. As long as you have an industrial bar table in your dining area, you will surely see the importance of getting polished concrete flooring.
Conclusion
It takes a bit of patience to design your dining room. Using an industrial bar table is just the beginning. You need to use many other pieces to create a minimalistic look in your dining area. Always remember that even the simplest details can have an impact on your industrial-styled dining room.
If you are looking for top-quality dining room décor, we have a lot of items that you can choose from.